Coffee Break with... Alejandro Scholtz, Senior Investment Consultant
Coffee Break with… is a Christie & Co series showcasing the brilliance, expertise, and diversity of our network of over 200 employees.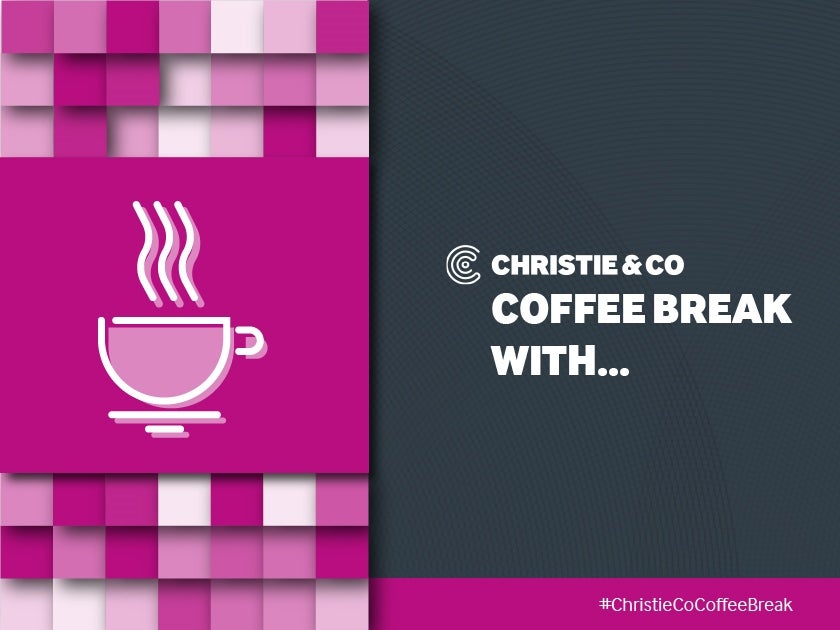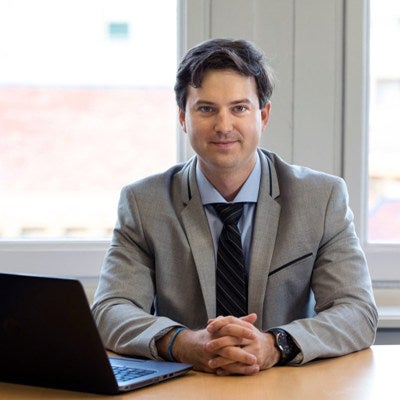 When did you join Christie & Co?
In January 2019

What was your first job?
The prestigious titles of dish washer, lunch prepper & line griller at TGI Fridays during the summer of 2016, right at the height of the world cup and I was stuck in the kitchen sweating and washing off grease, great way to feel life was going in the right direction!  

In a couple of sentences, can you tell us a bit about your job at Christie & Co?
As a Hotel Investment Consultant, my job consists on sharing as much knowledge about the hotel investment landscape with the market, building longstanding relationships and advising clients at the highest professional level, on hotel developments, asset disposals and both operator and franchise searches. 

What's your favourite thing about Christie & Co?
Being part of a specialized and reputable hotel brokerage firm, which affords me access to hoteliers from the broadest of spectrums, from the investment directors of the largest international hotel brands, to the mom and pop owners in the market looking for investment and divestment advice.

If you had to pick a favourite project that you've worked on at Christie & Co so far, what would it be?
A cruise liner hotel franchise search, and no! It was not the Ritz-Carlton Yacht Collection, they wish they were…

What's been the biggest challenge of your career so far? 
Dealing with the tremendous negative shake-up the pandemic threw us all into.

What's been a highlight of your career so far?
Achieving or surpassing my client´s (and mine) price, guarantees and other pre-pandemic expectations, during one of the first post-pandemic hotel transactions in Spain.

How has the industry changed since you started at Christie & Co?
A complete 180, in 2019 we were talking about a mostly sellers' market, with the hotel industry thriving and growing YoY for almost the entirety of the past decade. And now it is a survival game, with an expected windfall in the immediate future of distressed properties after what must be the longest and harshest 12 month period the hospitality industry has face in history outside of war times.

Who in your industry do you feel most inspired by?
Hard to say, many C&Co colleagues are powerhouses in the sector, others are incredibly incredible human beings, and even some clients have shown a vision, resilience and ethics during this crisis that inspires me to no end, so I´ll be fair and not name just one if I can´t name them all.

Tell us a bit about your life outside work – what are your hobbies?
I´m the bewitched husband of my wife Larissa, and the proud father of Vicente, my almost two years old son, both of whom made being confined in my apartment feel like a trip to Disney World, otherwise I´m pretty normal, I love playing golf, watching sports and having friends over for food and drinks.

What's your hometown? Where do you live now?
I was born in Caracas, Venezuela and now I live in Malaga, Spain .

Where's the best place you've been on holiday?
Aruba, hands down the happiest of islands.

What's your biggest pet peeve? 
Un-Marie Kondo folded clothing, I know, everyone has a loose screw and mine is about neatly folded clothing organized horizontally instead of stacked-up vertically. 

If you could live and work in any city, where would you go?
Oranjestad, but any Dutch Caribbean island town would do.

What would be your desert island meal?
If there is really no one else around and I don´t have to button up my pants after, a shamefully huge serving of stone cooked surf and turf.  

What's your favourite film?
Gladiator.

What is your favourite movie quote? 
"yippie-ki-yay, motherf---er" John McClane.

What is one thing on your bucket list?
Making a gift that positively changes a stranger's life forever.

What is your biggest fear
Financial ruin.

What news source do you read every day?
Watch: BBC, read? Bleacher Report…

What's your social media platform of choice?
Instagram.