CHRISTIE & CO HAS TODAY LAUNCHED A NEW REPORT: SPANISH URBAN DESTINATIONS, YTD SEPTEMBER 2022
Specialist Business Property Adviser, Christie & Co, has today launched a new report, Spanish Urban destinations - YTD September 2022, which analyses the key trends in the 14 most relevant Spanish urban destinations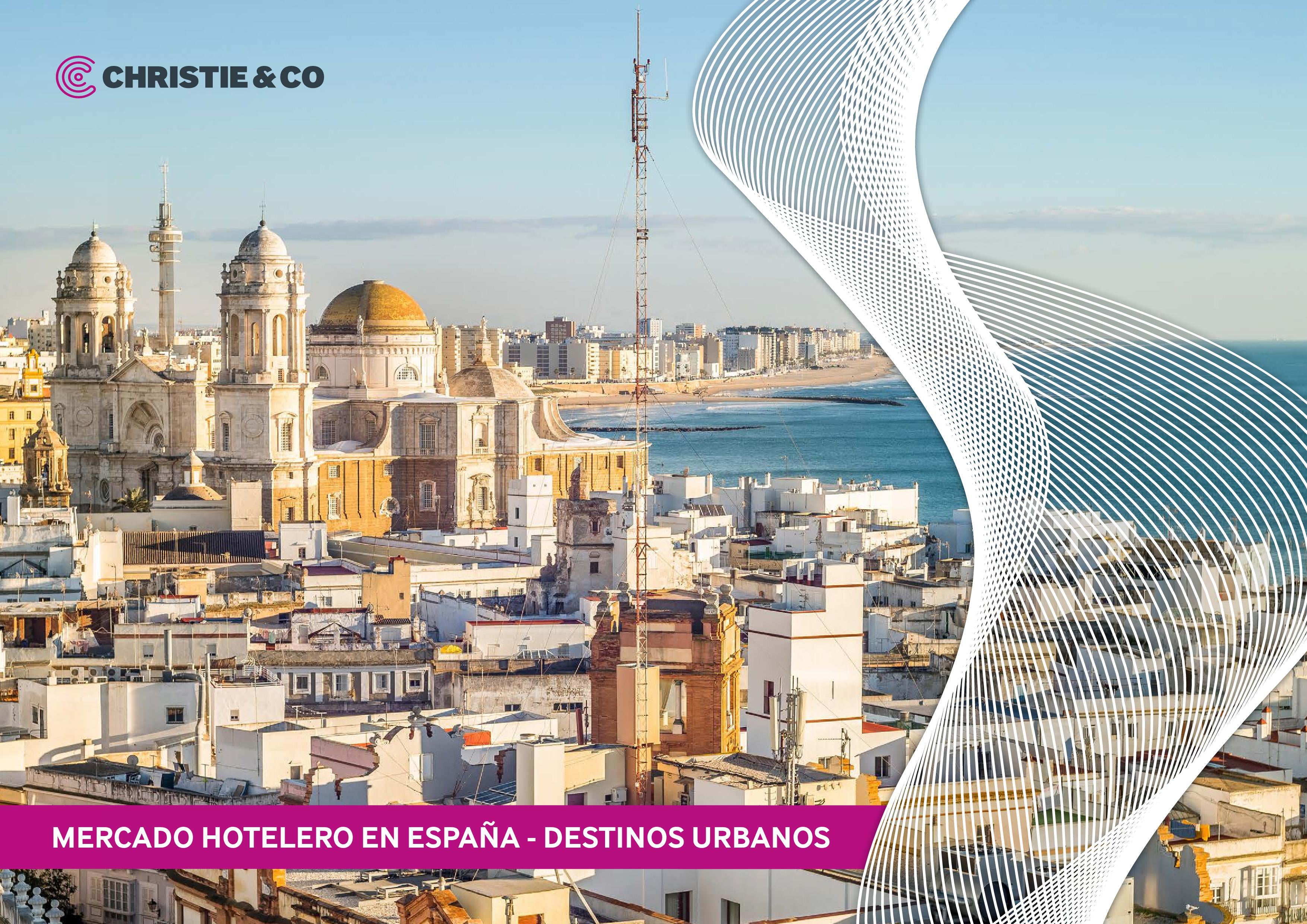 From January to September 2022, the Spanish tourism sector has recovered the activity levels of 2019, closing a cycle of consecutive crashes caused by COVID-19.
At the beginning of 2022, Omicron tightened the restrictions, limiting mobility and slowing down the recovery of tourism during the first and second quarters of the year. The null activity during the first months of 2022 mainly affected the urban destinations focused on the corporate and MICE segments, such as Madrid, Barcelona and Bilbao. Simultaneously, cities such as San Sebastián, Santander or Málaga, which have a strong leisure component, continued recovering thanks to domestic demand, but still far from 2019 levels.
The pandemic stabilization along with the start of spring-summer season caused an exponential increase in the numbers of international overnight stays, while the corporate and MICE segments were recovering moderately. This upward trend was consolidated during summer, benefiting cities with access to the sea or with a strong leisure component.
Some northern cities such as San Sebastián and Bilbao registered the greatest demand increase, driven by the mild weather and the reactivation of large events. Palma, Málaga and Valencia, all of them on the beachfront, exceeded the levels of 2019 and Santiago de Compostela registered positive results caused by the Jacobean year.
During the first three quarters of the year, 9 of the 14 cities analysed registered an increase in RevPAR sustained by ADR. The high inflation was reflected in the ADR, which was above 2019 levels in all cities. On the one hand, Leisure-oriented cities such as Alicante, Malaga, Santiago de Compostela and Valencia were the destinations that registered the highest RevPAR growth. On the other hand, occupancy remained below 2019, except for Palma, which has benefited from the Playa de Palma tourist area, and Santiago de Compostela, thanks to the Jacobean year.
To conclude, we believe that the general outlook remains positive. Even though COVID-19 is still present, and inflation has reached historic levels in Europe, most hoteliers are reasonably optimistic about the coming months, considering that some key markets such as the United States and Asia have not been fully active yet.
You can find all our publications online here.