Hotel investment in the first three quarters exceeds € 2,000 M
International hotel property adviser, Christie & Co, publishes a brief snapshot that summarizes the Hotel Investment until the third quarter of 2021, and shows a renewed interest in the Spanish hotel market.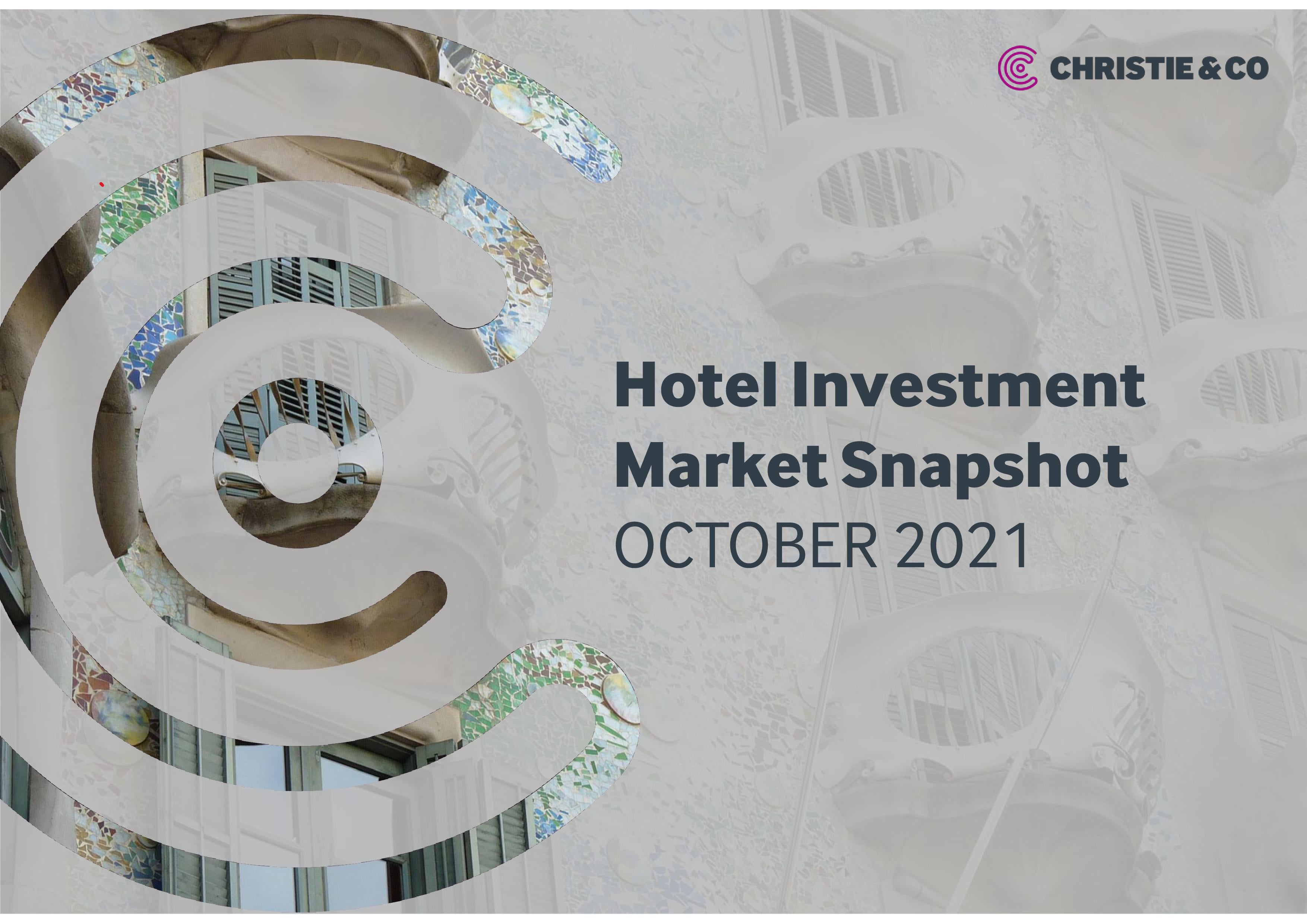 This 2021 has surprised us with investment levels of €2,300M by the end of September, exceeding total investment in 2020 by 250% and approaching pre-pandemic levels, accompanied by a higher price per room transacted than in 2020. With this volume, Spain regains its importance as a hotel investment destination in Europe, with 18% of the total.

In addition, there is a significant pipeline of very advanced deals, so these figures could be higher by the end of the year.

The market has contradicted expectations at the beginning of the year, when greater value add activity was expected. The reality has been different, with dominance of transactions in the urban market, concentrated in Barcelona, and to a lesser extent in Madrid, with assets of 4 and 5 stars mainly, and at pre-covid prices.
 
Of note, on the one hand, is the return of portfolio operations and, on the other, the presence of a long list of prime assets, mainly in Madrid and Barcelona, which are very attractive because of their high quality and liquidity in the market.

The summer has been better than expected, especially in the peninsular coastal destinations, thanks to the strength of domestic demand, and the outlook for this autumn is positive. Another important aspect, as also mentioned by Exceltur in its third quarter Tourism Outlook report, is the possibility of mergers between national tourism groups.

Edgar Ollé, who joined Christie & Co last month as Managing Director, comments: "International interest in the Spanish hotel market has never been greater and the crisis generated in the sector by the Covid-19 pandemic has created opportunities that were almost unthinkable until now. It would have been difficult to foresee at the beginning of the year operations such as those that have taken place so far.
On a personal level, I come with great motivation to make Christie & Co an active agent of change and recovery in the Spanish hotel sector."

The full snaphot is available on our publications page.